Finding a shipping container manufacturer
<!======For Google +1 =============================/>
<!======End Google +1 ===========================/>
Are you looking for a shipping container manufacturer? Here's the list of leading container makers for your reference.
Those are the six largest container makers who account for over 90% market share. You can see Container market share by volume in the first half of 2007 (rather out of date though) in the following pie chart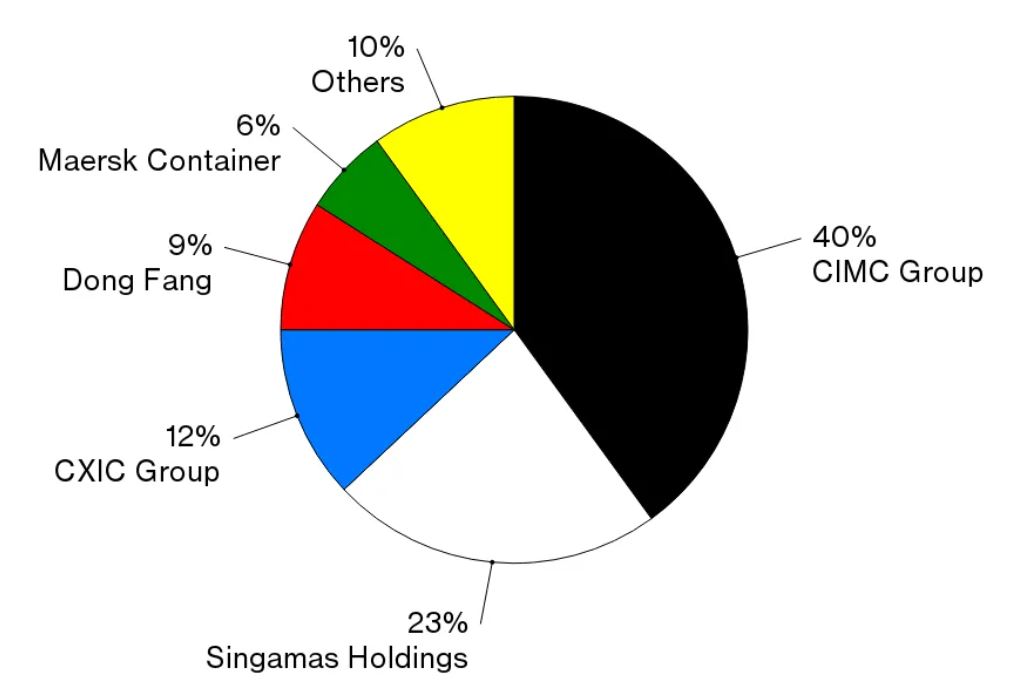 Source: CCIA
In fact, there are many more producers taking part in this field, most of them are all in small scale. I'll try to find more complete list of these manufacturers, and will post in this article once available.

Related articles
How CIMC became a dominant ocean container manufacturer
---
Return from Shipping container manufacturer to Home Page
---
---